Success is about keeping things fresh. Over the past 30 years, Scramblers has continually reinvented itself in order to stay efficient, relevant, and on top of the market. From a simpler name and a cleaner logo to a more modern restaurant design and an updated menu we continue to keep things fresh. Ultimately building a better business and a better lifestyle for our family. That's the Scramblers way.
The Scramblers Difference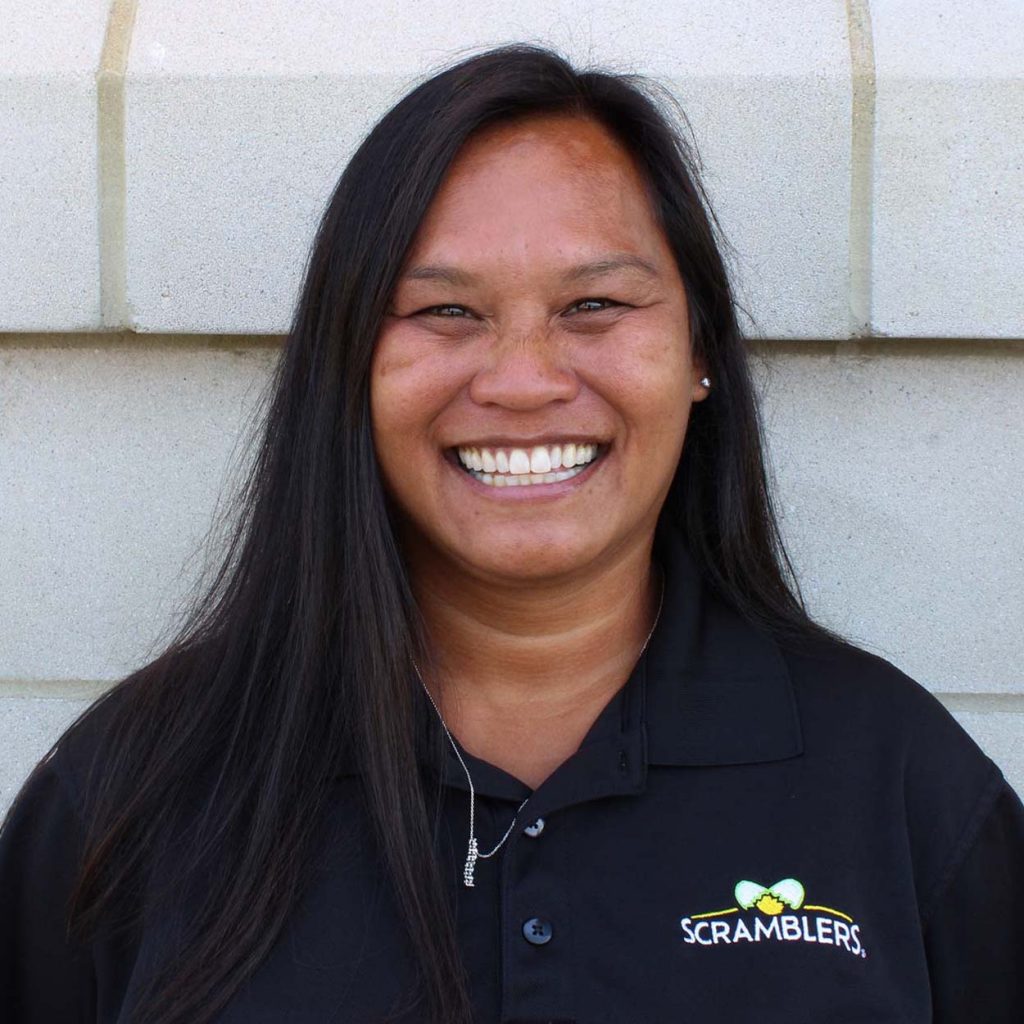 My experience with franchise ownership at Scramblers has been amazing. The Scramblers corporate team provides great support to my location, listens to my suggestions, and makes me feel a part of their family.
The lifestyle you have always wanted!
How it all began
In the late 1980's, patriarch Philip Buerk and his son Shain wanted to carry on their family tradition of eating meals as a family so they opened their own restaurant 'Café Marie'.
Finding Our Niche
While most restaurants were positioning themselves to be as broad as possible in their menu and target market, this father and son team saw the unique advantages of specialization. By limiting their hours and becoming experts at just one segment, breakfast and lunch. They created a new restaurant concept that was so good they could close the doors in the middle of the afternoon and leave dinner for somebody else to handle.
The Family Grows
The operation's concentration on "doing only what we do best" needed to be communicated in the restaurant's name and so it was decided that all locations would open with a name that would signify the expertly crafted niche and 'Scramblers' was born. With lines of eager customers waiting outside the door for breakfast on Sunday mornings, the potential for explosive growth was undeniable and in 2005 a pivotal moment occurred. 'Scramblers' started franchising their concept to eager business partners.
Staying Innovative
As our customer base became younger and more mobile, 'Scramblers' took advantage of what our younger generation wanted by developing a fast causal option known as 'City Egg' with Scramblers quality food.
Expanding Our Family
The Scramblers brand has grown throughout the Upper Midwest and continues to expand with corporate and franchised stores. Scramblers would love to have you become part of the family.